New Poise Impressa Sizing Kit! #TryImpressa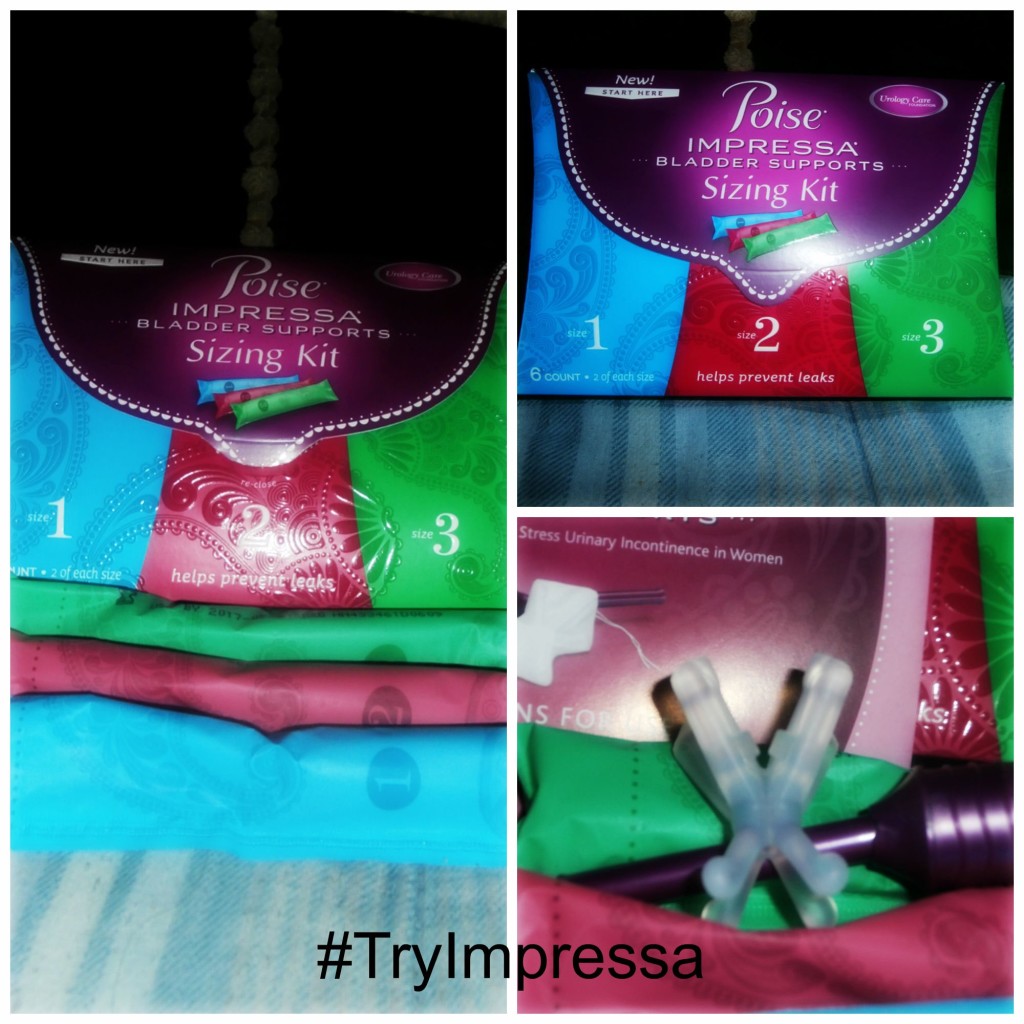 I had an opportunity to try out this Awesome new Poise Product for Stress Urinary Incontinence (#SUI) #TryImpressa for women.  This is a new way to prevent leakage with a non absorbent device!  I sometimes have issues when I cough, laugh, sneeze or anything that causes a pressure so this was perfect.  When you buy the Poise Impressa Sizing Kit you can determine exactly which kind to buy for future use.  It comes with 3 sizes and 2 of each size.
To use it's simple!  It's just like using a tampon and most of us ladies have used those, so this is a breeze! You place the impressa inside the vagina and it gently lifts and supports the urethra! It stops leakage before it starts!
I have lived with leakage since I had my son at 30 years of age, I'm not 41 and it's been a struggle! Until Now! 🙂 This pleases me so much that I was able to find something that works so  well!
Get a coupon for to #TryImpressa Right Here!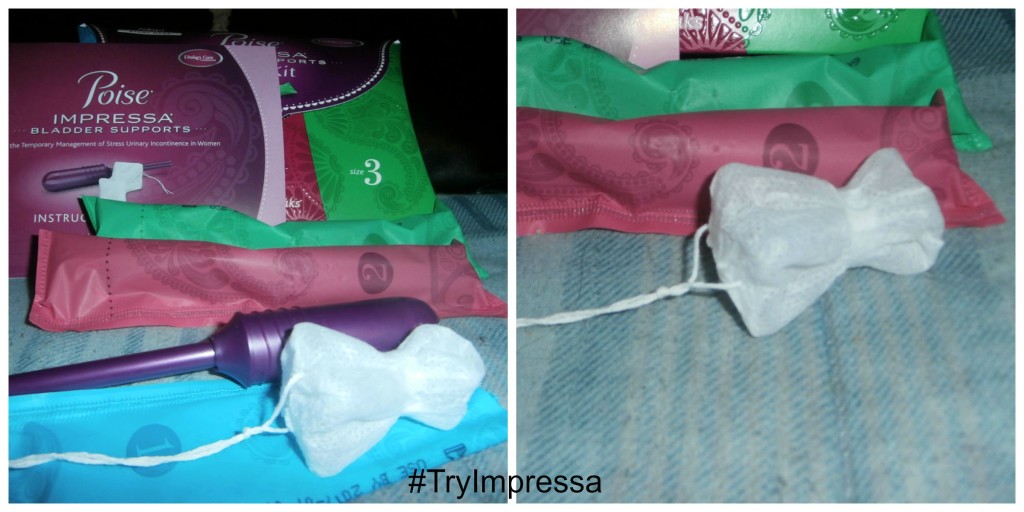 The Impressa Bladder support  comes in 3 sizes. You can start with a kit and see which one fits you perfectly.  There are sizes 1, 2 and 3.  After you decide your perfect size you can get them in that size and a bigger box!  So start with size 1 first and see if it feels comfy and is it tolerable, do you still leak?  If you are comfy and haven't had any leaks then you can assume 1 is perfect for you.  If not try the 2 and then 3 if need be.  You'll see one is comfy for you.When I got my kit I tried 1 and it was perfect for me. So I decided to take a size 3 and just cut it open to look at what's inside. I was really impressed with Impressa!
If you you're having #LBL this is perfect product to help with that issue. I am super happy they came out with this.