This Alabama Weather Cannot Make Up Its Mind!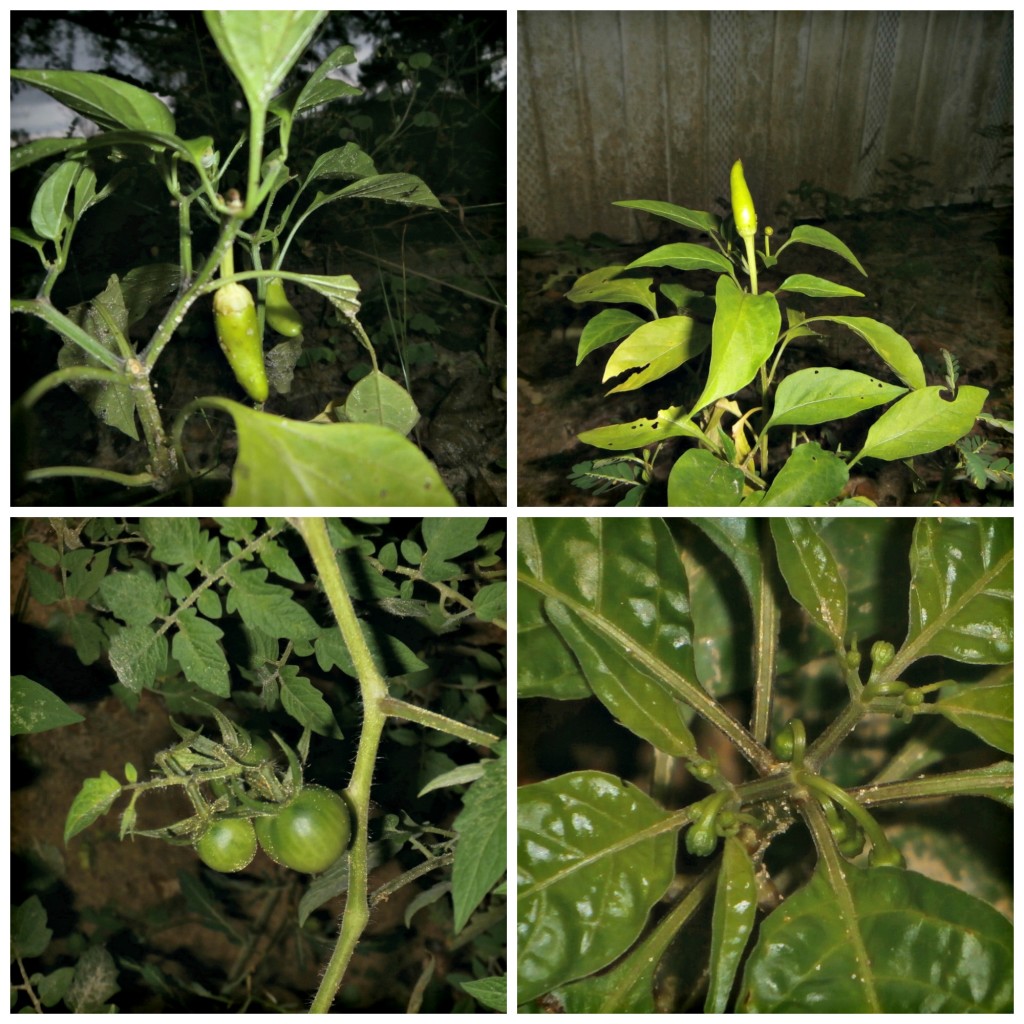 It kills me the weather here in Alabama, although it tends to be absolutely beautiful here!  I do love the cooler days though, when I can open the windows and put the fan in them.  The sun is so hot and bright it cooks the house and we have to use those thermal type of curtains that black out the light, heat and cold.  They're amazing, let me tell you.
It's been colder the last week, but not tremendously cold, just a little bit like chilly more so than cold. But it's not been so cold that it's killing my plants yet! As you can see my peppers and tomatoes are growing still! 🙂 We have already eaten some of the Hungarian Wax Peppers. I sliced them up and put them into a jar of sweetened with splenda gherkins! OMG Freaking Amazing! 

Hope the weather is good to you where ever you are!