Thanks to Poise You Can #LiveLifeWithoutLeaks!
Any of us who are mom's, I'm sure you have dealt with #LBL ~ Bladder Leakage after giving birth.  Not every mom experiences this, but a lot of them do.  I am one of them! I never had a problem before my son was born with Incontinence, but since then I have. It's not too bad now though, because of the Poise Liners and I can #LiveWithoutLeaks! Go Me, Go Poise and Go Sam's Club! Why do I say Sam's Club? Because that's where I get the nice big box that lasts me a while! I like to actually get two kinds they have.
The Poise Liners are just what I prefer to use when I'm home more often or if I'm only going out for a short trip. The Poise Pads, I use those when I know I am going on a long trip or will be out of the house most of the day. Just for my own protection!
So my question to you is: Have you ever suffered from the embarrassment of Bladder Leakage?  If you answered yes, then sweetie you're not alone! A lot of us moms are there every day! We have dealt with this for a long time. So if it's new Do NOT be ashamed!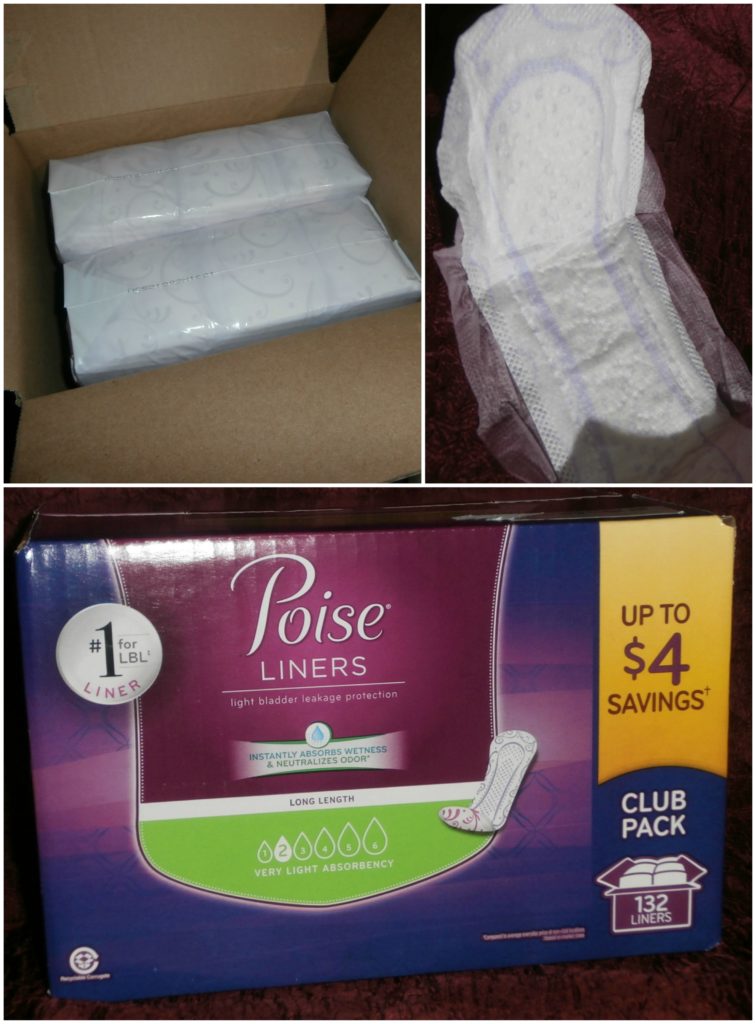 You can find the perfect Poise Pad or Poise Liner at Sam's Club, you can also get the Sam's Club Subscriptions where they'll send you out what you need every so often!
So head on over to Sam's Club and/or Sam's Club Subscriptions  You can find Poise @ Sam's Club!