Some Parents are NEVER given the chance by Narcissistic Parents!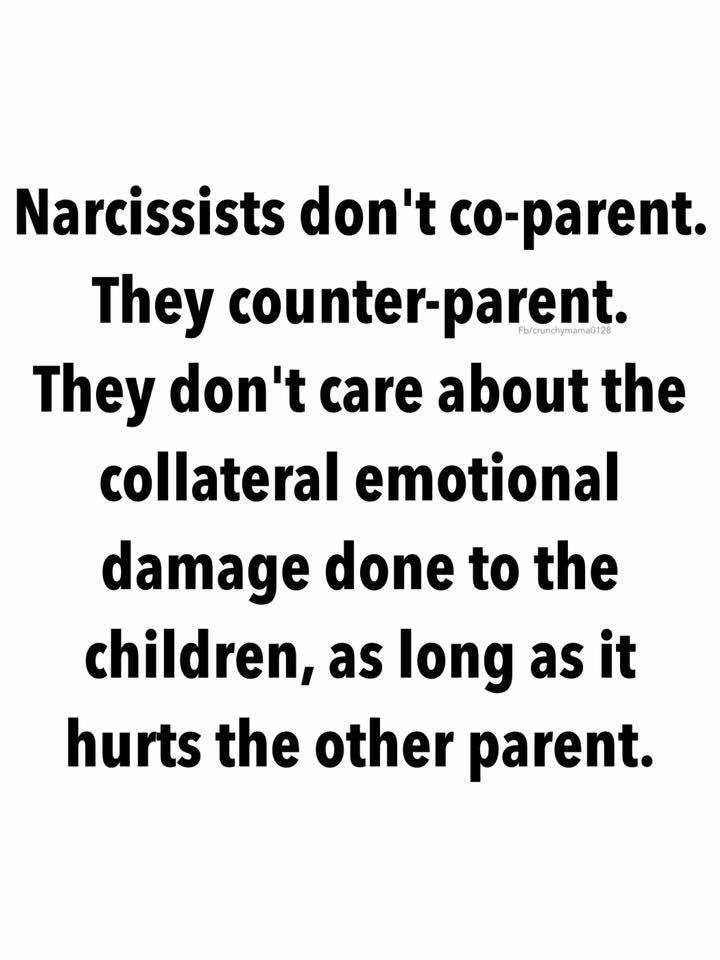 It's sad that a parent would want to create hate and unnecessary tension between a parent and their child. I know a woman who has done just that.  Made out the dad to be something he's not, when someone finally found them they acted like total money grubbing bitches! People like that do not deserve the right to be a parent! You cannot think only of hurting the other parent, you need to think about what you're teaching your child!
You know who you are and if you come across this you know I'M RIGHT! That's the sad part!